« October 2004 | Main | December 2004 »
November 30, 2004
jest for pun (November'04)
November'04 BlogThoughts
Every calendar's days are numbered.
Candy is dandy, but liquor is quicker. - Roald Dahl (1916 - 1990), Charlie and the Chocolate Factory
what you think is not what I said.
Colleges are places where pebbles are polished and diamonds are dimmed.
On my first day in New York a guy asked me if I knew where Central Park was. When I told him I didn't he said, 'Do you mind if I mug you here?' - Paul Merton
Vision is the art of seeing things invisible. - Jonathan Swift (1667 - 1745) - Irish author. Famous for Gulliver's Travels.
If I have seen further, it is by standing on the shoulders of giants. - Isaac Newton (English mathematician & physicist (1642 - 1727), thanks to Manish for this blog thought)
People who like this sort of thing will find this the sort of thing they like. - Abraham Lincoln (1809 - 1865)
for your eyes only
Made in India
I once bought my kids a set of batteries for Christmas with a note on it saying, toys not included. - Bernard Manning
Art is making something out of nothing and selling it. - Frank Zappa (1940 - 1993)
Black holes are where God divided by zero. - Steven Wright
Balle balle, Hadippa
I have a theory about the human mind. A brain is a lot like a computer. It will only take so many facts, and then it will go into overload and blow up. - Erma Bombeck
Good art is in the wallet of the beholder. - Kathy Lette
games people play
The difference between fiction and reality? Fiction has to make sense. - Tom Clancy (that applies to Physics too)
There exists no politician in India daring enough to attempt to explain to the masses that cows can be eaten. -Indira Gandhi (1917 - 1984)
The most exciting phrase to hear in science, the one that heralds the most discoveries, is not Eureka! (I found it!) but 'That's funny...' - Issac Asimov
I think that I shall never see a billboard lovely as a tree. Perhaps, unless the billboards fall, I'll never see a tree at all. - Ogden Nash (1902 - 1971)
If you steal from one author, it's plagiarism; if you steal from many, it's research. - Wilson Mizner
Our politics - shameless
On the old trains the engineer had a lot of esteem.
November 30, 2004 in Humor | Permalink | Comments (1) | TrackBack
November 29, 2004
Chocolate good for cough!
Theobromine in chocolate suppresses Vagus (10th Cranial) nerve activitiy that causes coughing.

An ingredient of chocolate could put a stop to persistent coughs and lead to new, more effective cough medicines, research suggests.
Scientists found the key ingredient, theobromine, is nearly a third more effective in stopping persistant coughs than the leading medicine codeine.
They say it produces fewer side effects than conventional treatment - and would not leave people drowsy.
The research, led by Imperial College London, is publshed in FASEB journal.
November 29, 2004 in Info | Permalink | Comments (4) | TrackBack
November 28, 2004
Sound solution to the pistachio problem
A device that separates ripe open pistachio nuts from unriped closed pistachios by their distinctive acoustic signatures. The new system is cheaper and more accurate than the current mechanical sorters, and as a pistachio addict I heartily applaud this development!
November 28, 2004 in Tech/Science | Permalink | Comments (1) | TrackBack
November 27, 2004
Amazon Theater
Welcome to Amazon Theater, a series of five original short films available exclusively at Amazon.com as a free gift to our customers. Every week for five weeks, beginning November 9, Amazon Theater will debut a new short film for your viewing pleasure.
Five original short films available exclusively at Amazon.com as a free xmas gift.

November 27, 2004 in Info | Permalink | Comments (0) | TrackBack
November 26, 2004
Clear Pictures of How We Think
We've all had recourse to say: "My head tells me to do one thing, but my heart says do the other." Sometimes we are forced to make a decision but we feel ourselves to be pulled in opposite directions by reason and emotion.
Thanks to an innovation that has transformed the study of the mind, scientists are now able to see precisely what happens in the brain in situations like this. For the first time in history we are getting close to answering the question of whether the heart rules the head.
The progress is due to functional magnetic-resonance imaging, or fMRI.
This technique allows the measurement of the level of oxygen in the blood, and tells scientists which parts of the brain are most active. It can show, for example, the parts of the brain that operate when we fall in love and when we have food cravings. It has even recently revealed the differences in the brains of Democrats and Republicans.
November 26, 2004 in Tech/Science | Permalink | Comments (0) | TrackBack
November 25, 2004
G-Cans
G-Cans: Massive Underground Water Project in Japan
The underground waterway is the largest in the world and sports five 32m diameter, 65m deep concrete containment silos which are connected by 64 kilometers of tunnel sitting 50 meters beneath the surface.

November 25, 2004 in Info | Permalink | Comments (0) | TrackBack
November 24, 2004
Rate My Professor
Rate My Professor! A searchable database of student ratings of their college professors. In what must be a wonderful reflection of the current status of the American and Canadian higher education systems, the ratings include entries for how easy the professor is and, of course, how hot they are. So click around, visit your alma mater, and let that jerk who almost flunked you in freshman comp feel your wrath!
November 24, 2004 in Fun | Permalink | Comments (1) | TrackBack
November 23, 2004
New York Changing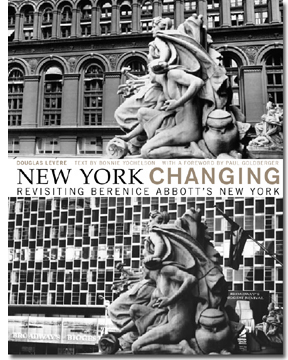 click the image to enter.
November 23, 2004 in History, Photography, Reality | Permalink | Comments (4) | TrackBack
November 22, 2004
AstroMeeting
these gorgeous images are not from NASA or the Hubble telescope. They are courtesy of Stuttgart-based Stefan Seip, humble IT consultant by day and intrepid astronomy photog by night. His quest for the best images possible takes him to the depths of the Black Forest where ambient light isn't a factor. From his lonely perch he captured comets, shooting stars, the aurora borealis, and other atmospheric phenomena as well as the galactic "big guns" like supernova remnants, double stars, planetary nebulae, and pinwheel galaxies galore. Click the Perseid meteor showers and find his handy map of nearby constellations. Then click more to see what a little moonlighting can do for the soul.

November 22, 2004 in Photography, Tech/Science | Permalink | Comments (2) | TrackBack
November 21, 2004
Matrix Reloaded
Enjoy,
November 21, 2004 in Fun, Humor | Permalink | Comments (0) | TrackBack